2018 Ray White Victoria and Tasmania State Awards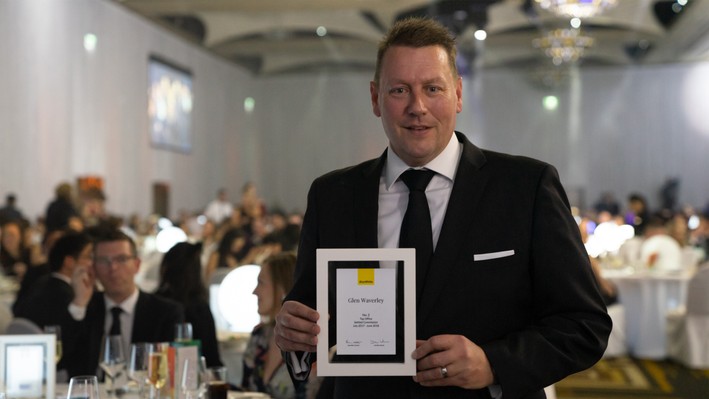 The annual Ray White Victoria and Tasmania state awards were hosted at Crown Palladium on the 30th of August, and saw the top offices and individual achievers recognised in an evening of celebration. Scooping a number of categories, Ray White Glen Waverley again showcased their experience and long history of achievement and excellence.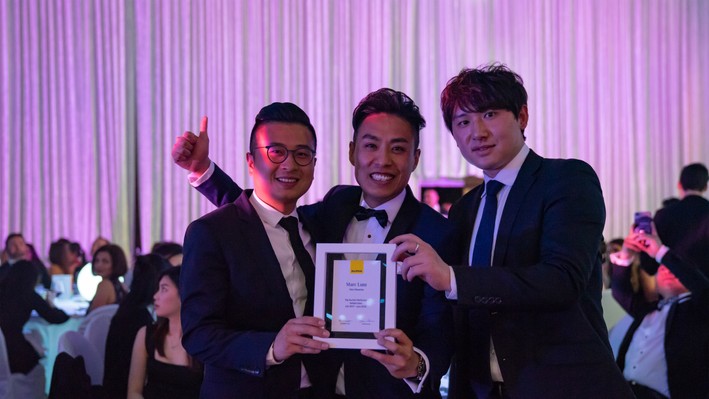 Every year our incredible team continues to deliver exceptional results over many areas, and this year the team celebrated again, with achievements in the below categories. A huge congratulations to all of our individual awards recipients, and to the entire Ray White Glen Waverley team for their persistence, dedication and willingness to succeed at the highest levels.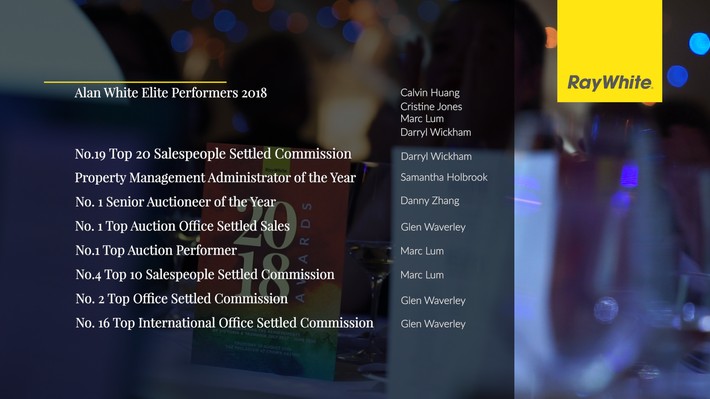 2017 Ray White Victoria and Tasmania State Awards
Annually Ray White host an Annual Awards evening to celebrate the successes and achievements of teams and individuals alike from the previous year to date. Ray White, Glen Waverley came out loud and proud taking out Number 1 in Top Auction Offices.
This year the team celebrated a fantastic amount of success and we are all incredibly ecstatic and honored to continue to work with a dedicated group of individuals that continue to raise the bar each year.
No. 1 Top Auction Office Ray White Office Vic/Tas
Ray White Glen Waverley
No. 1 Top Property Management Team
Ray White Glen Waverley
No. 2 Top 10 Offices Settled Commission
Ray White Glen Waverley
No.1 Top Auction Performer
Marc Lum
Chairman's Club Award
Marc Lum
Top 20 Performers *Including international rankings* (Settled Commission)
Anna Du
Darryl Wickham
Cristine Jones
No. 3 Top 10 Sales Agents Settled Commission
Marc Lum
Rising Star Sales Award
Calvin Huang
10 Year Awards
Nikkita Barlow
Alan White Elite Performers – Based on 65 or more settled sales
REFERENCES:
Thank you –
APL PHOTOGRAPHY – www.aplphotography.com.au